su·per·sti·tion :: a widely held but unjustified belief in supernatural causation leading to certain consequences of an action or event, or a practice based on such a belief
A simple college student. Those were the words that once described you, and you would've shrugged your shoulders in agreement. Your day was a never-ending cycle of the same thing. Wake up, go to class and study, work, visit your uncle, go to sleep, have traumatic nightmares, and repeat for another day. So, it would be an understatement to say that you didn't sign up for this.
You didn't sign up for the supernatural, to learn that werewolves, shapeshifters, witches, demons, and angels all exist. You didn't sign up for the target that now resides on your back, and the list of names that have you to blame for their untimely demise. And now, to add on to everything else, an old friend is re-appearing. Everyone has a secret, and you have no idea who you can trust.
Fight and hunt that which goes bump in the night. And avoid those that hunt you for their own purposes. Meet others with their own agenda. The world has shown its true colors, it's up to you how to deal with it.​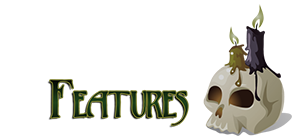 Play as male, female, or non-gender specific, along with transgender choices.
Romance one of five characters, have flings, or stay single because life is hectic enough as is.
Customize not only your appearance, but also your personality and how you deal with the ever-changing world around you.
Hunt a wide array of supernatural creatures but be hunted by others.
Learn the truth of your past, and how it will impact your future.
Uncover secrets that aren't yours to uncover.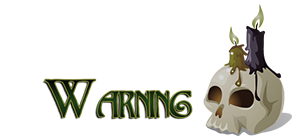 Superstition
is for 18+ due to dark themes, alcohol references, gore, violence, and sexual themes. Reader discretion is advised.​